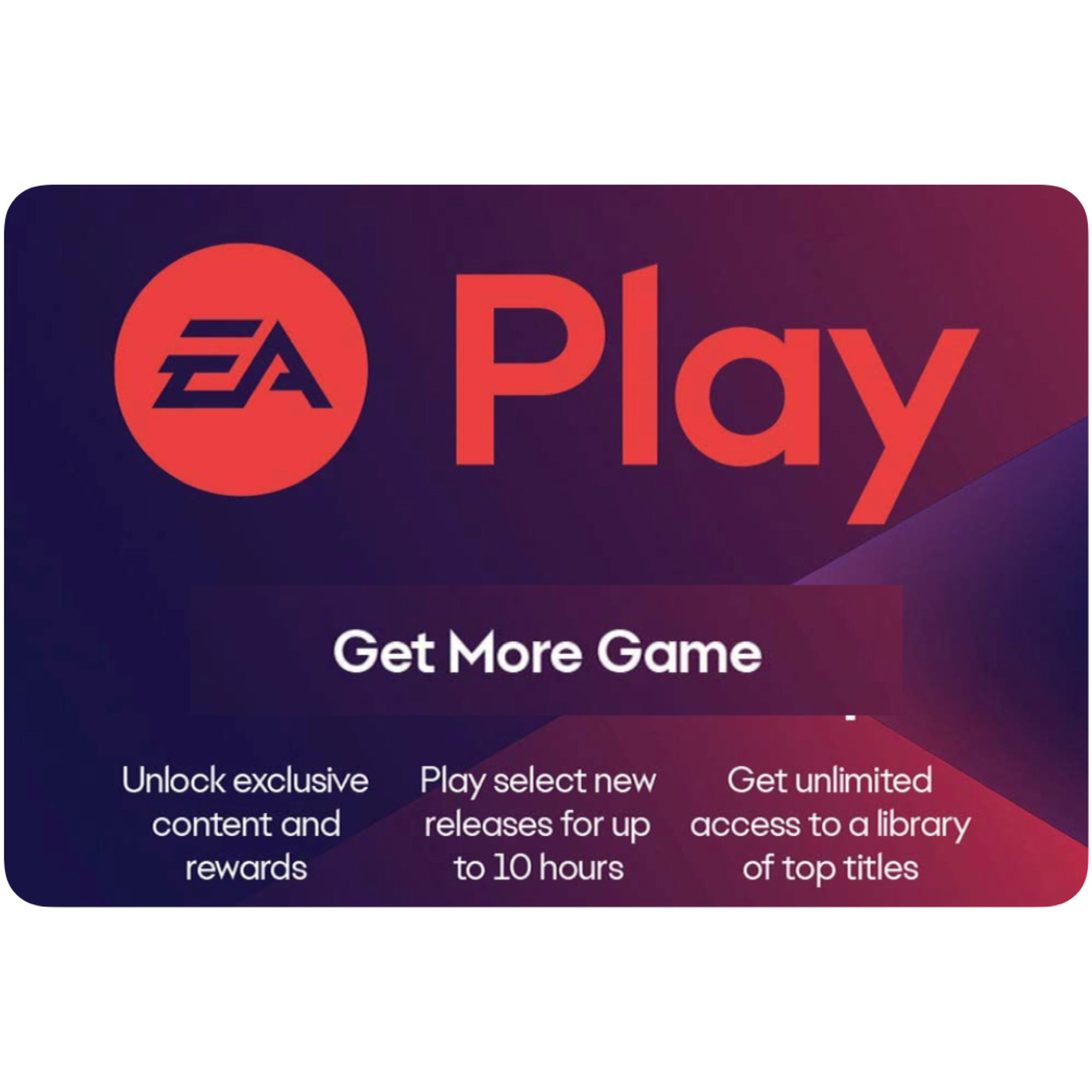 EA Play
Product Details
Brand: Electronic Arts
Type: Digital Code
Valid Locations: United States
Redeem your EA Play Gift Card to your EA Wallet to pay for your EA games, products, and memberships.
You can use the EA Wallet to buy games, in-game items, EA Play memberships, Pogo Products (US residents only), and any real money items available in EA's PC games.
Redemption EA Play
1. Visit ea.com/redeem in your web browser.
2. From here follow the instructions to redeem your card balance.
NOTE: Codes are case sensitive and must be entered exactly as displayed.
Terms and Conditions
Use of this Card constitutes acceptance of the following terms:
1. This EA prepaid card is issued by Electronic Arts Inc. and is valid in the U.S. You must be a U.S. resident to use this prepaid card.
2. This EA prepaid card is redeemable at www.ea.com/redeem or other EA online stores.
3. An EA account, registration of an EA wallet and acceptance of the EA wallet and gift card terms and conditions
(https://www.ea.com/ea-card-terms-and-conditions) is required.