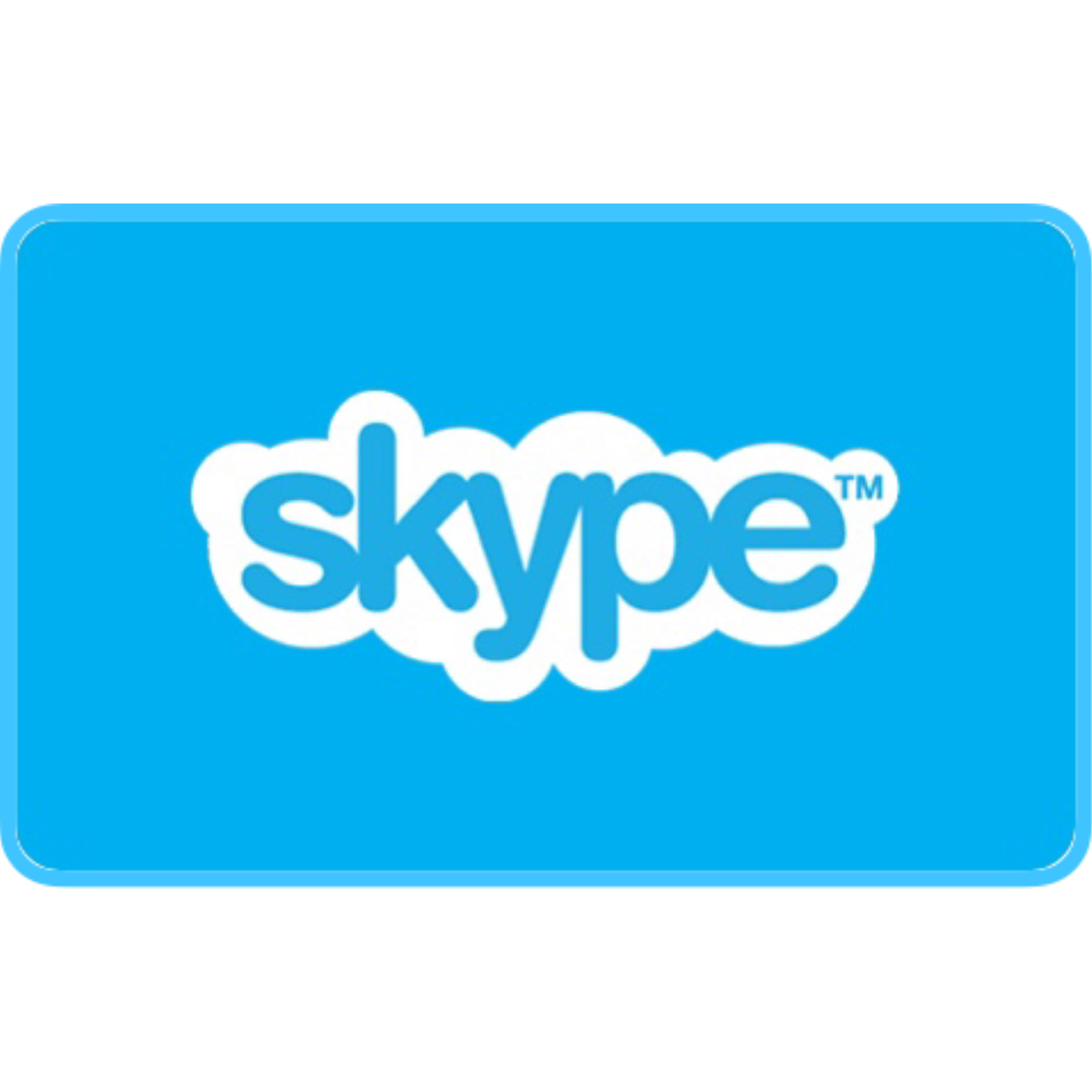 Skype Gift Card
Product Details
Brand: Skype
Type: Digital Code
Voucher Expiration Date: 1 year
Valid Locations: Worldwide
Enjoy Skype's great paid features with a little Skype Credit. Call mobiles and landlines worldwide at low rates, send text messages from just a few cents and get online at over two million WiFi hotspots.
Make a lot of calls? You can also use your credit to buy a subscription and get our lowest calling rates to over 170 countries.
What can you do with Skype Credit?
Call mobiles and landlines.
Send text messages
Use Skype WiFi
Get a Caller ID
Forward Skype calls to any phone
Get Skype number
Set up Skype To Go
Anda membutuhkan akun Skype untuk redeem atau isi ulang kredit, Klik redeem your card dan masukkan kode voucher. Dengan Skype Credit Gift Card anda bisa :
Melakukan panggilan ke ponsel dan telepon kabel di seluruh dunia dengan tarif rendah.
Kirim sms atau pesan ke teman-teman anda di seluruh dunia.
Note : Please funds your wallet to buy Instant Code

Note : Khusus produk pengiriman Manual, Silakan pilih Mix Payment saat pembayaran, kami akan memotong wallet anda secara manual sesudah order anda diproses